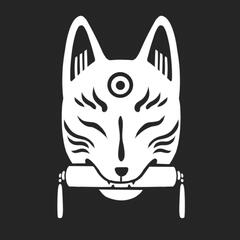 TSURUGAMI
I'm Tsuru, a visual artist from Indonesia. I'm an art streamer and creating original character contents and character designs. I am experienced in creative fields for 5+ years and had been working with several local and international clients. Pleased to meet you!
For commercial purposes commissions, please click here
Business Inquiries : [email protected]
PROFESSIONAL WORKS
Several artworks i contribute for company projects. Backgrounds are made by various artists.
Koffie Bitte © Memories - Interactive Otome Stories 2019-2020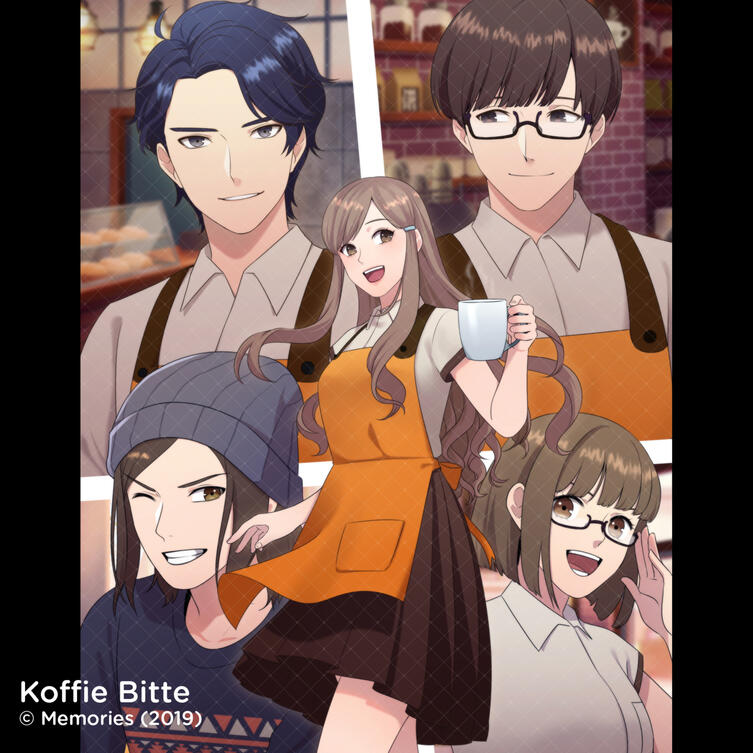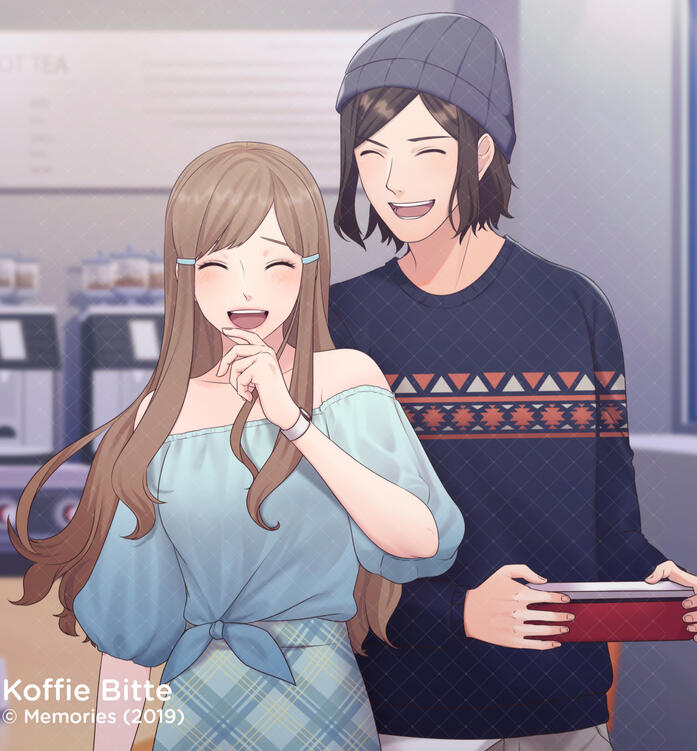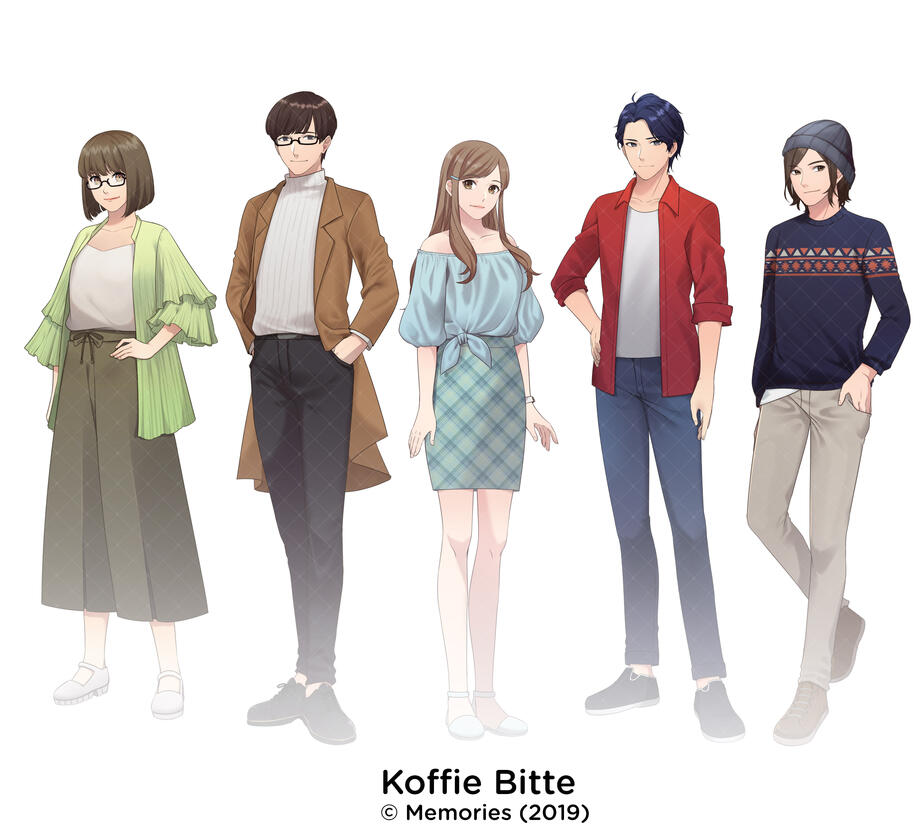 PUBG - Close To You (MV)
https://www.youtube.com/watch?v=XoODHIicNGw
Pionicon (2014-2019)
CIERNA VT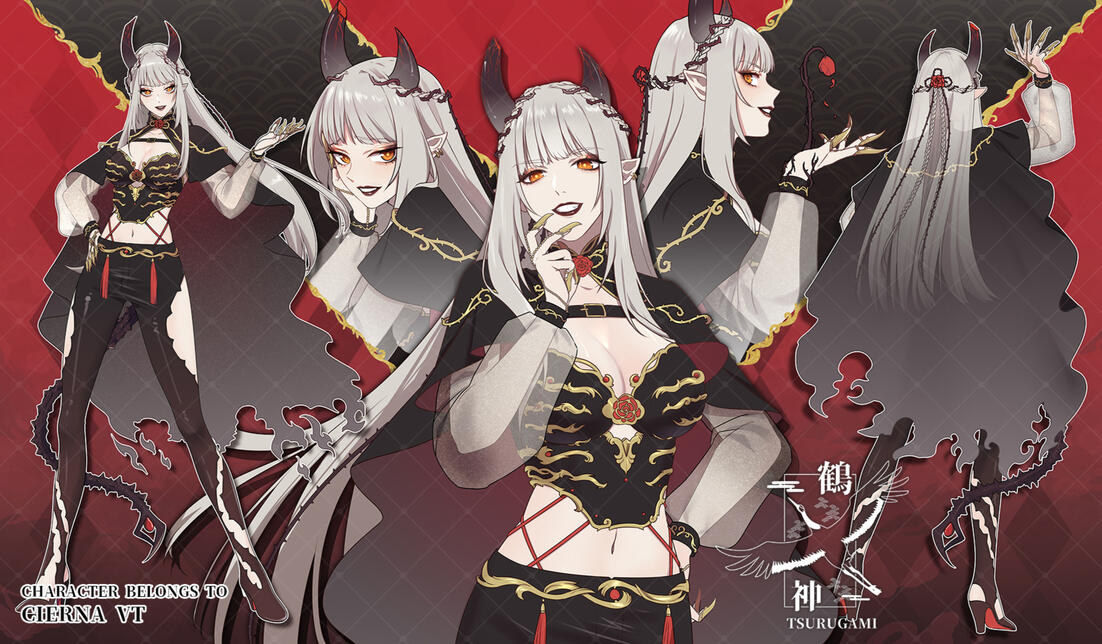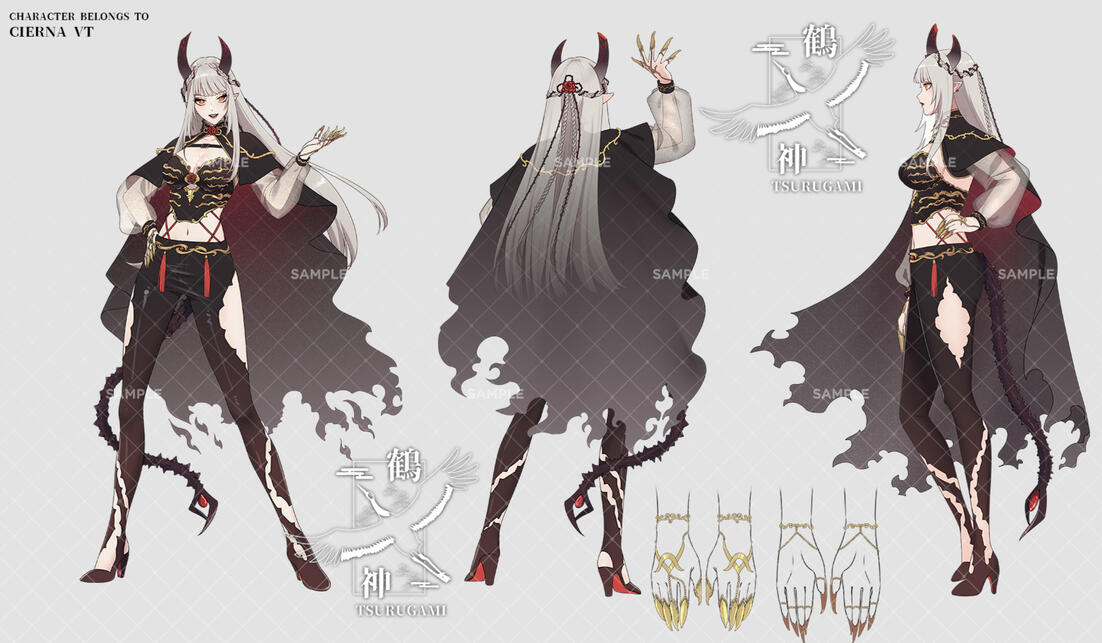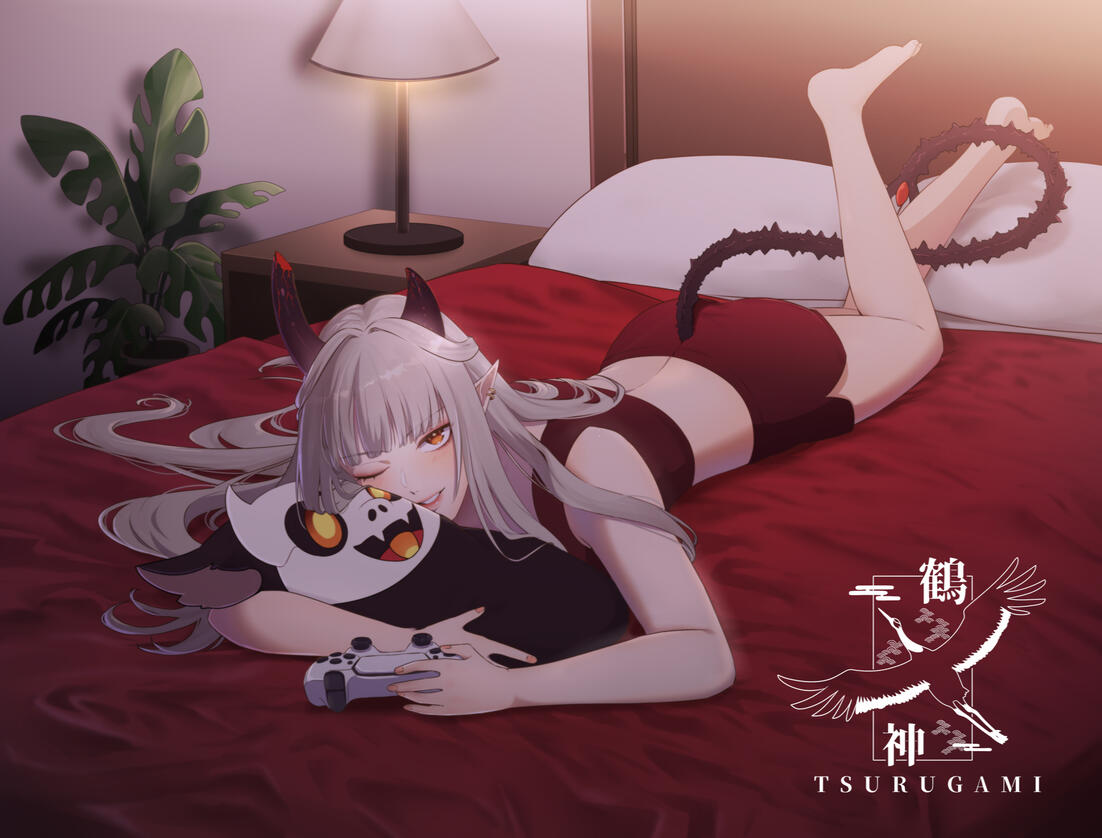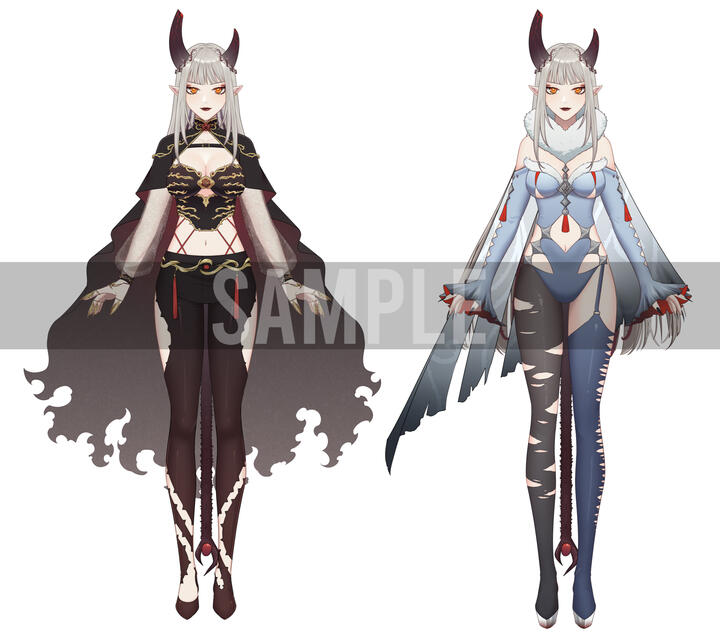 CHARACTER & Outfit DESIGN
Personal
Some original contents & adoptable designs. I do various styles for experiment.
COMMISSION PRICELIST
⚠ **COMMISSION PAGE IS STILL UNDER CONSTRUCTION. **⚠
| I DO ✔ | I DON'T DO❌ |
| --- | --- |
| Humanoid / Kemonomimi | Gore & Offensive themes |
| Anthro / mini monsters | NSFW |
| BL/GL/Het | Mecha |
Currency :
🟡 USD
🟡 Indonesian IDR rate multiplied by 10.000
🟡 Prices displayed below are Personal Commission Rates
🟡 Prices may vary depending on the amount of character's design complexity.🟢 Please read my TERMS OF SERVICE before ordering my commissions.
PIN UP ILLUSTRATION
▪ Fully colored illustration with mixed shading technique
▪ Simple colored background with negative space scenery
▪ Clients will receive both watermarked & clean version
| Type | Starting Price |
| --- | --- |
| Bust | $90+ |
| Thigh up | $180+ |
| Fullbody | $250+ |
| Additional Character | +90% of initial price |
| Mini Companions | $80+ |
CHIBI ILLUSTRATION
GIFTUBER ASSET
▪ Files served in Veeadotube Mini format
▪ Each hotkeys ready in Veeadotube
▪ Canvas : 2048 x 2048
▪ Commercial rights included
▪ Every hotkeys has 2 modes; idle blinking & talk
| Type | Starting Price |
| --- | --- |
| Chibi Halfbody | $300 |
| Bust (default proportion) | $300 |
| Add-ons | Starting Price |
| --- | --- |
| Extra Expression (idle+talk) | +$40 each |
| Extra Pose (same base, no animation; idle+talk) | +$25 |
| New Pose (new angle, idle+talk) | +$100 |
CHARACTER SHEET
▪ Fully colored character sheet
▪ Does not come with design service
▪ Clients will receive both watermarked & clean version
| Type | Starting Price |
| --- | --- |
| Base color only (3 views) | $500 |
| Full Render (3 views) | $800+ |
| Front + Back Rendered | $500+ |
| Decorative Package (+1 half illust) | $1000+ |
Live2D CHARACTER ASSET
Ready to rig models, the price includes commercial use.
Price are adjusted depends on the characters complexity.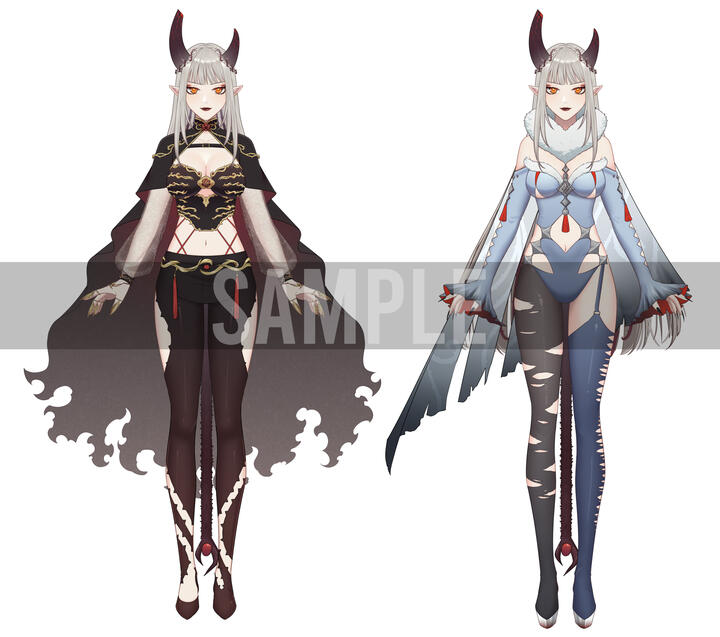 The price listed below are applied for pre-existing / non-custom characters
| Type | Starting Price |
| --- | --- |
| Bust | $300+ |
| Thigh up | $600+ |
| Fullbody | $900+ |
Add-ons
| Type | Starting Price |
| --- | --- |
| Additional hair | $90+ |
| Additional Costume | $100+ (depends on type) |
| Custom hair (on model) | $90+ |
| Custom Costume Design | $300+ |
CHARACTER DESIGN
⚠ BE BACK SOON
Terms of service
Before ordering commissions, please read through my Terms of Services.
GENERAL GUIDELINES
Please provide visual references and compact information of the character. Avoid giving wall-of-text descriptions.

Avatar makers (picrew, tinyme, etc) are very helpful as well.

Please avoid using adoptables character/outfit that does not belong to you or may infringe copyrights.

A design fee may apply if the client have their ideas scattered separately.

I have the right to decline a commission for any reasons and conditions.

Major & minor revisions are allowed up to 3 times. It is recommended to point out the parts at once.

My commissions (both personal and commercials) are strictly prohibited to be used / submitted for NFTs and crypto purposes.
TERMS OF USE
Prices are for personal use only; You may not profit from the art, sell prints, or any mass produced products. However, single print for personal use is allowed.

You may edit, resize, and crop the artwork to create the art in various non-commercial digital format. However, you may not alter the artwork.

If you'd like the artwork to remain private or not ever published anywhere, an extra fee may apply.

You are very welcome to upload your commission to social media.

I reserve the right to reuse concepts or elements that were rejected by commissioner for other purposes.

I retain all the rights to my work and use the image as a sample for sales or self promotion.
PAYMENT
All payment is in USD via Paypal and Wise.

Clients are required to pay 10% (deducted from the total price) booking fee when their orders are confirmed

Upfront payment will apply to services in equal to, or below $250 USD

Installments are available according to this scheme :

10% upfront as booking fee -> 40% after sketch approval -> 50% after finished artwork

Small resolutions will be sent for preview before final payment is received.
COMMERCIAL USE
The purchase of commercial rights to the artwork is up to 300% of the initial price. (except some types that has been noted as commercial use)

With the commercial rights, you are allowed to make mass produced products/merchandises of the artwork.

Credit is required for the usage of the artwork, even if altered or edited.

If you desire to have written contract, please do contact me.
DEADLINES
Deadlines may be arranged and not less than 3 weeks.

Any deadline shorter than 3 weeks shall be listed into Priority List and charged with additional rush fees 25% up to 50% of the total price. The shorter the deadline, the higher % of the rush fees.
CANCELATION & REFUNDS
If the client wish to cancel their commission during the sketch stage while the client have paid, the client will be refunded 50% of their total payment.

No refund available once the sketch is approved, and any continuation of the next stage.

However, if i initiated to cancel your commission due to any circumstances, i will refund you accordingly to the progress i have reached. At maximum 70% of the total if still a sketch, and 50% if i have reached lining.

If no payments nor feedbacks received in certain period of time after sketch approval, i will consider to cancel the order and may be lead to be blacklisted in the future. Please do reach out if there's any business or emergency that may require you to put our deal on hold.